Embed allows you to add links in two different types of visualizations, Image only (1) and Full box (2). Both use the data from Open Graph to automatically generate the content.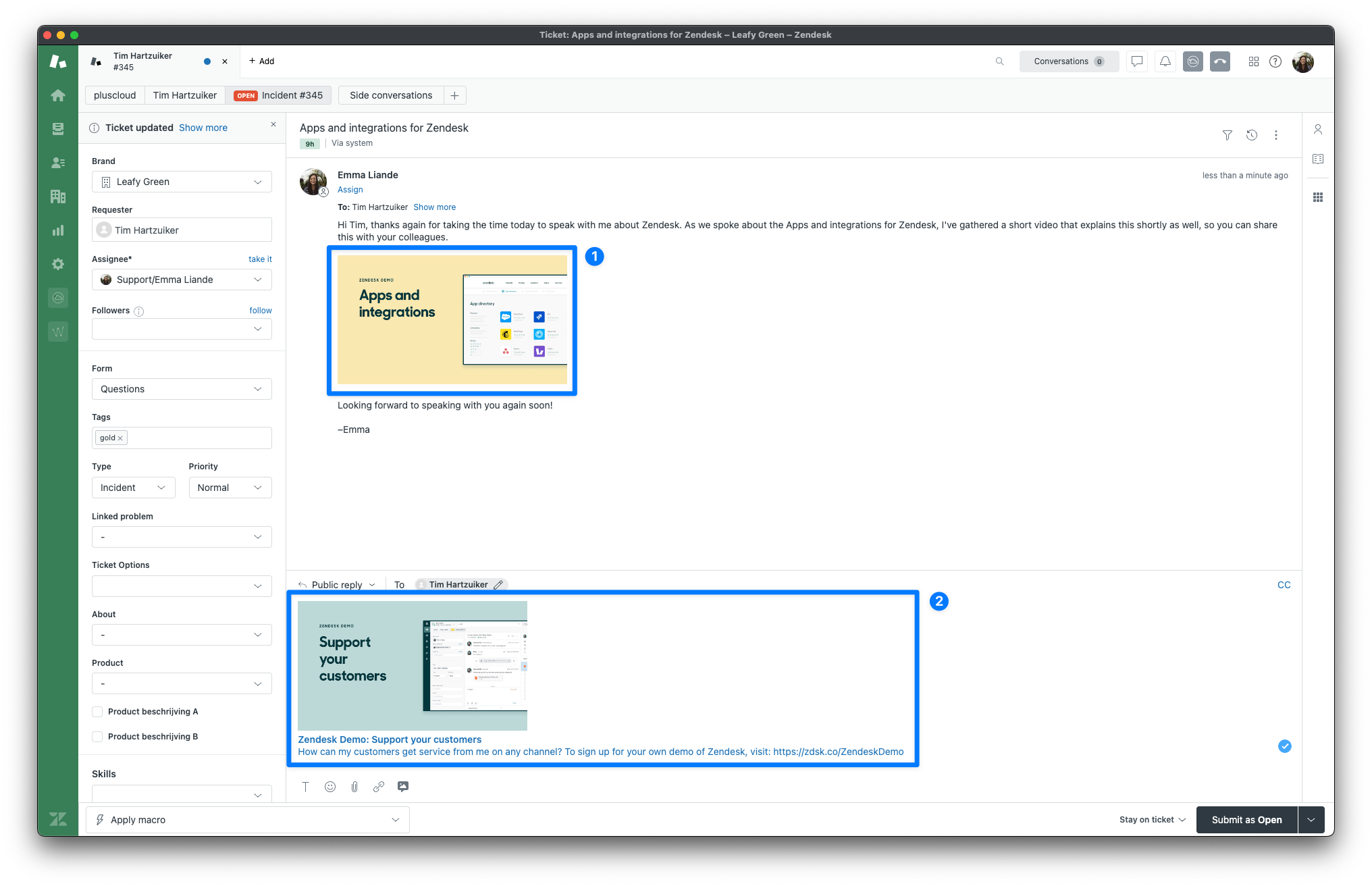 Image only
Image only will just insert the image and link it directly to your link.
Full box
Full box will insert the image and add the title in bold, and the description of the link to the comment as well. All content is also directly linked to your link.